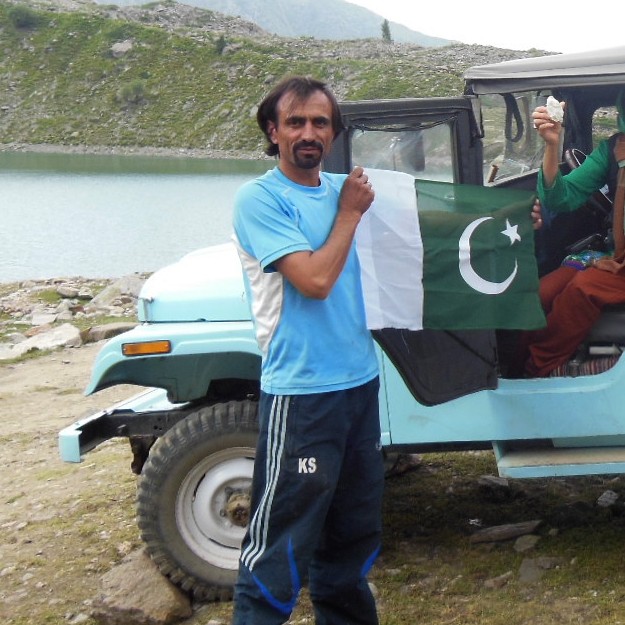 ABOUT Rehman Ullah
 Driver/ Fleet Manager
Rehman Ullah
 Driver/ Fleet Manager "Shams Alpine" car rentals
Rehman Ullah grew up in farming family in the Shimshal valley, located in the Hunza district of Gilgit – Baltistan, Pakistan. The remote Shimshal valley, altitude 3,000m, is known as "the Valley of Mountaineers" due to the terrific number of Shimshali men and women who are high altitude mountaineers. 
As a teenager, before learning his driving kills, Rehman spent some years as a technician and mechanic's training to master the fundamentals of vehicle repairs and maintenance. He then learnt safe driving skills. Rehman is a married man and dedicated father of four children.
Rehman has over 15 years' experience working as a driver and fleet safety mechanic in the oil and tourism industries. He has an established track record for safe driving, good behavior and much experience dealing with client and corporate departments. 
These achievements have been recognized through a variety of certificate awards.
For the last 10 years he has enjoyed working with clients in the tourism industry. He has a naturally happy disposition and enjoys meeting and working with people.  Rehman has been a Driver/ Safari guide in many different regions of Pakistan and he has much knowledge and experience of driving on off road remote areas of Gilgit Baltistan, Pakistan.
 Rehman has a valid driver's license and he is working as Fleet Manager, with Shams Alpine Mountaineering and Trekking. He especially enjoys working with his clients to ensure their tours and safaris go smoothly according to their plans and that they have a super experience with the Shams Alpine team.
Skills
Safe driver with comprehensive knowledge of driving rules and regulations.
Exceptional customer service skills and pleasant personality
Assist clients with loading and unloading their luggage and purchases.
Active listening skills to clearly understand what a client wants.
Excellent mechanical knowledge to keep the vehicle maintained before and during travelling.
Fluent in Urdu, English, Panjabi, Pashto, Shina, Burushaski and Wakhi