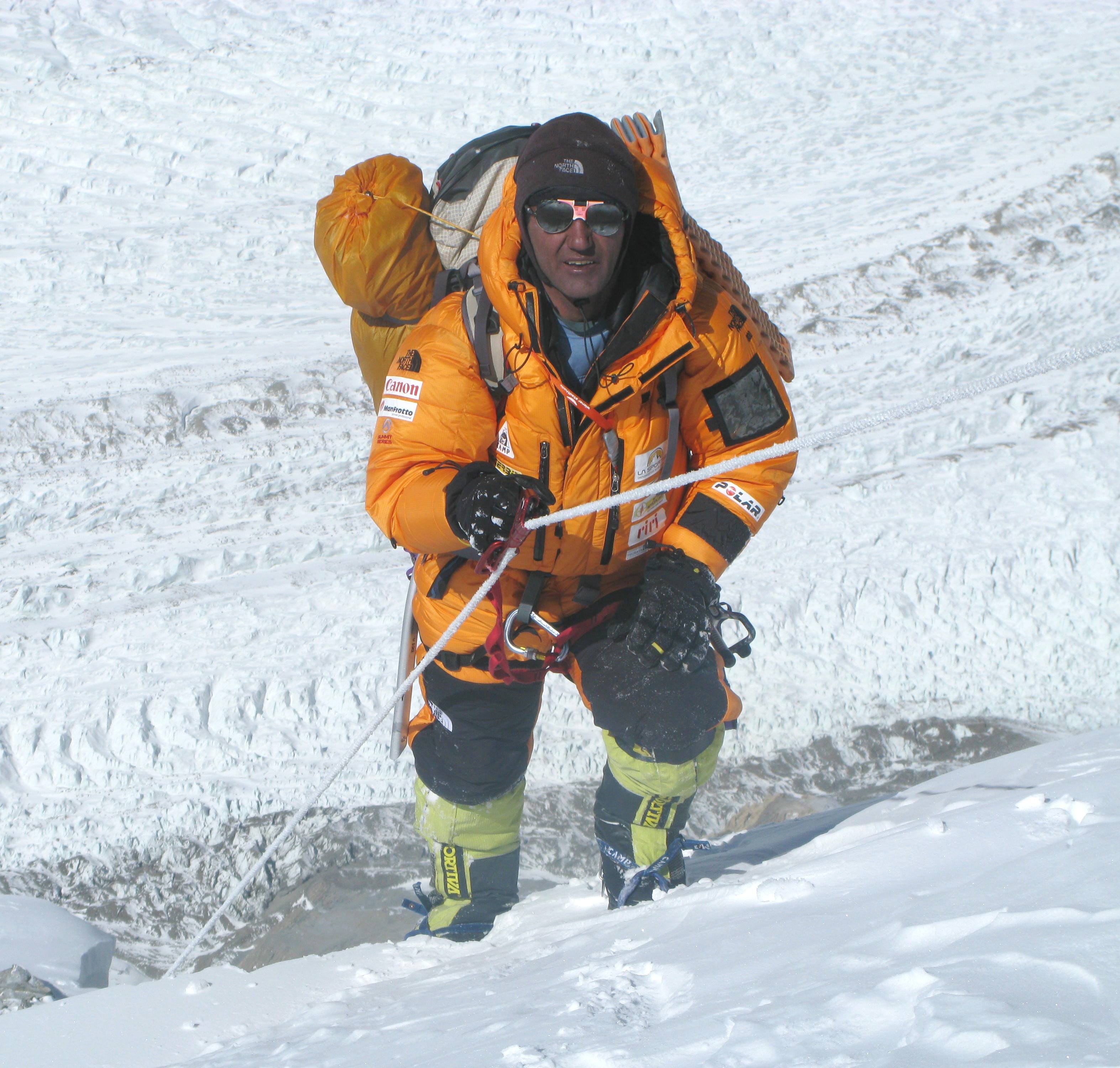 ABOUT Qudrat ALi
Managing Director /Mountaineer
Qudrat Ali
In the present era Qudrat  Ali  is among the top professional Pakistani  mountaineers, belonging from the "valley of Mountaineers" Shimshal, and he is the Managing Director of Shams Alpine Mountaineering and  Trekking  Private Limited. and the co-founder of Shimshal Mountaineering School. He is a vastly experienced and knowledgeable high altitude mountaineer who has successful summits on 4 of Pakistan's 8,000m peaks, – Nanga Parbat, Gasherbrum-I, Gasherbrum-II twice.  He has participated in 22 high altitude climbing expeditions in Nepal and Pakistan since 1995.
With Shaheen Baig he has organized the first private Pakistani expedition to climb K2 in 2006, and they led to establish the first route up to camp-3 before the arrival of other expedition teams in that year. Unfortunately an avalanche hit the camp and wiped out all deposited equipment and that forced them to wind up the expedition.
Qudrat Ali is a member of the Pakistan Alpine Club. Qudrat and Shaheen have much local knowledge and experience of Mountaineering, Adventure Trekking and Tour to share with you.
Winter Attempts:
Attempted Broad Peak (8047m, with the famous Italian climber Simone Moro and Shaheen Baig . The climb is interrupted only 200m from the summit, in 2007-2008.
Attempted Broad Peak (8047m) with Polish winter Expedition, in 2008-2009.

Led the Double Header women winter expedition to Mingligh sar 6050m, during the first winter ascent of Mingligh Sar 6050m.

First khurdopin winter expedition janauary 2017
 8000ers:
Served as a mountain guide to lead the French K-2 expedition, in 2008.

Self organized the first ever Pakistani expedition to K-2 8611m with Shaheen Baig, in 2006.

In 2005, attempted Nanga Parbat (8125m) as a mountain Guide with French Expedition.

Successful attempt of Gasherbrum I(8068m), with Amical Alpine expedition, in 2004.

Successfully led the Amical expedition members to the summit of Gasherbrum-II(8035m), in 2003

Successful summit, Nanga Parbat (8125m) with famous German  climber, Ralf Dujmovit, in 2001

Successful ascent of G-II (8035m), with famous German climber, Ralf Dujmovit, in 2000.

Successful ascent of Broad Peak (8047m), with Amical Alpine expedition, in 1999.

Attempted Gasherbrum-II (8038m)up to the height of 7600m with French expedition, Led by Denial, in 1998.
Climbing Experience in Abroad:
First Pakistani climber to attempted Manaslu (8163m), with Amical Alpine Expedition, in 2002.
6000ers:
First ascent of Wulyo Sar 6030m (2006). Milgligh Sar 6050m(1998)

Chashkin sar 5945m new route south face 2010

Mangligh sar 6050m four time 1991,2001, 2007, 2011
Rescue Operations:
Rescued the German climber, Paulla Hub, suffered of the high altitude sickness at the altitude of 7500m.

Rescued the French climber, suffered from High altitude sickness, at 7300m, in 2005.

Participated in rescue operation of a Korean climber stuck on King Shofell wall at Nanga Parbat 8125m, in 2001.
Awards:
Received K2 and Nanga Parbat Golden Jubilee Award, in 2004

Received Mountain Festival award, in 2005